In today's world, mobile applications play a vital role in our lives. Industries are also radically moving towards portable world. Geo attendance mobile application can be widely used in any industry, corporate, small or medium enterprise. Geo attendance software is a system where you can capture the attendance of employees through a Mobile App. It does not matter whether employees mark their attendance from their office premises or outside that, management can access their attendance records through backend online web application. For capturing employee's attendance, there are diverse features available in the application such as Face Recognition. Geo-Fencing, Geo-tagged based Attendance System.
How Face Recognition Attendance System Works
The Face recognition feature basically gives the flexibility to the employees to Check-In/Check-Out from their workplace using the smart phone. At the time of Check-In process,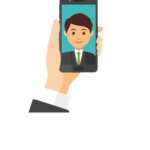 the employee's face is verified or recognized by the app with the registered face, along with time stamp and geo-location. In this way, management gets real-time information about its employee's attendance by monitoring through the online web application.
For accessing face recognition features, employees can use normal Android/iPhone and once the employee's face is registered with a face recognition based app, then the employee can verify his face for Check-In and Check-Out process for marking attendance. It will give assurance to the management that the employee has Checked-In for the particular day.
How Geo Fencing based Attendance System Works
The geo-fencing attendance automatically marks the attendance of the employee along with time and location. This enables managers 

to track their employee's location, route and distance traveled, and also provides the In & Out report for accurate active and passive monitoring of every entry/exit of an individual.
How Geo-tagged Location based Attendance Systems Works
The geo-tagged mobile attendance app is a simple process where employees can mark the attendance on a daily basis, by opening the app and mark their attendance based on their working hours. Through this process,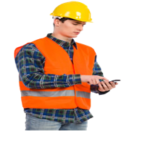 their attendance is captured in the application along with time and location. Hence, it enables managers to monitor their employees accurately.
Do you want to know more about the Mozility mobile based attendance software? Please click below mentioned demo link.

[popup_anything id="3130″]