Mozility
Bring Entire Sales Force on Same Page
Enterprise Mobility Application transforms organizational silos into a closely knit
network of management and field sales personnel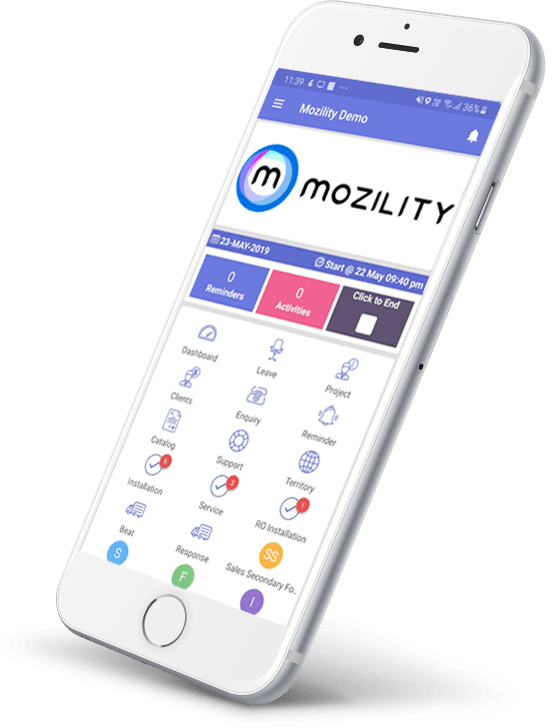 Mozility
SMART Technology to Prevent Inefficiency
A mobility application that combines geo-tagging with the complex process of
daily communication, field data collection and reporting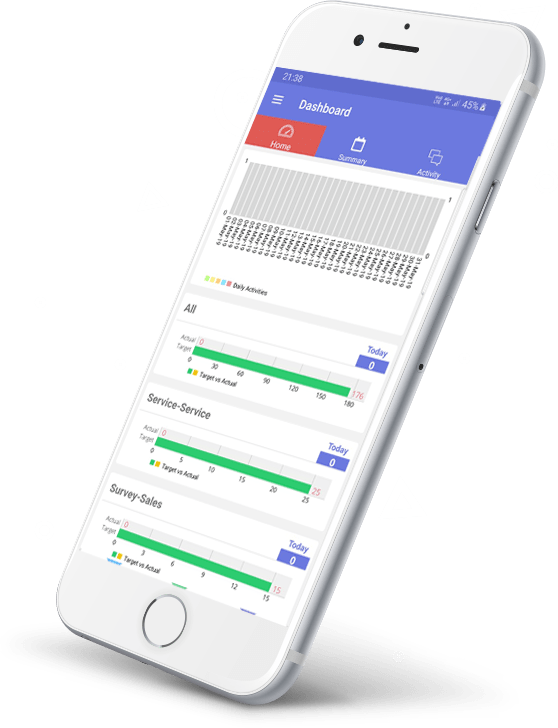 Mozility
Boost Productivity of Field Sales Team
Share high-precision performance reports with on-field sales, service, survey,
audit or delivery teams to plug gaps in process compliance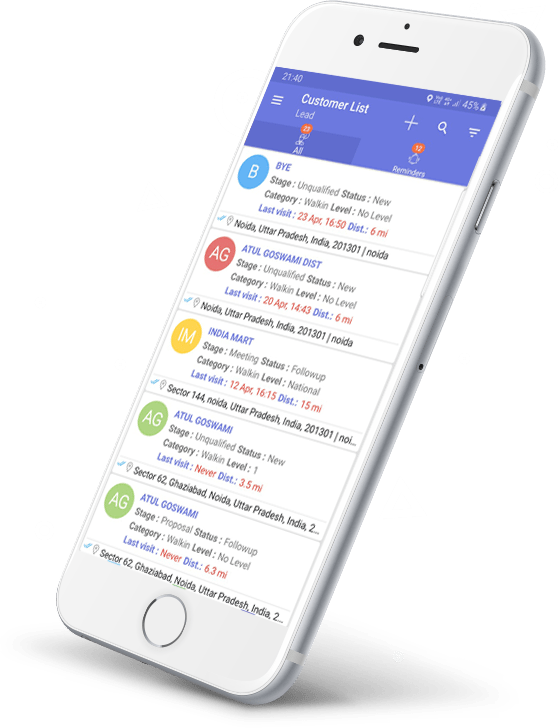 Mozility
Transform Sales Team into Champion Performers
Motivate your field sales personnel to taste success with seamless processes and
precise intelligence to drive deeper market penetration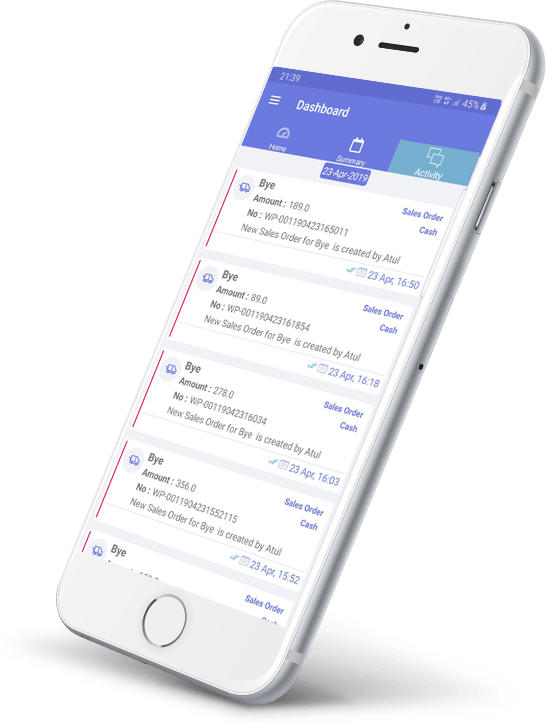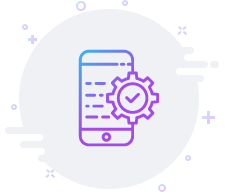 Intuitive Application
Available on Play Store, it takes just 2 minutes to download and install Mozility, an easy-to-use, tried, tested and proven application that helps you manage your sales force much better with SMART technology.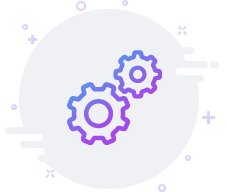 Customizable
Mozility is a multipurpose enterprise mobility app, which is fully compatible and customizable with other ERP applications. From tracking attendance of sales staff to distance travelled by them and much more.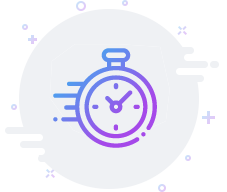 Real Time
Mozility delivers geo-authenticated data in real time to improve day-to-day communication, field data collection and reporting by on-field sales, service, survey, audit and delivery teams. It helps close gaps in performance.
Mozility is a Cloud-based enterprise mobility application to streamline and improve sales performance

Enterprise Productivity & Automation Solution, which helps the organization to manage its FIELD employees across Sales, Service, survey, data collection, in the organise manner with authentic information.
Geo Authenticated – Employees are allowed to mark their attendance only if they are present in their respective geo-fenced area.
Integrated with QR Code – A QR code on a Google spreadsheet can be shared with employees who can then scan the code to mark their attendance.
Selfie-based attendance – Another way for field sales staff to mark their attendance is by using the live location and selfie-capture functionality.
Report on daily / weekly / monthly basis – Field sales report is generated on the basis of attendance and leave data as well as inputs by field sales staff.
On-Field Employees Leave Management – Employees are allowed to apply for leaves and reporting managers are allowed to sanction or refuse such leave requests.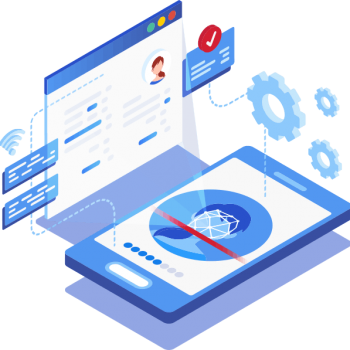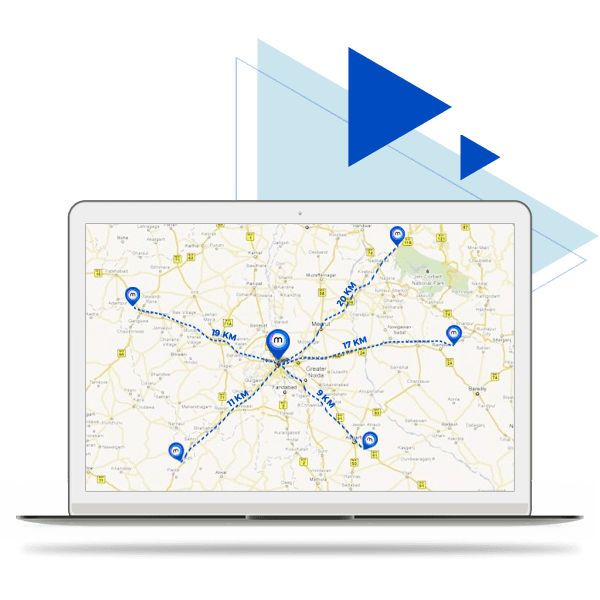 Is your field sales staff engaging the targeted customers as planned? Mozility can be used to capture the distance travelled by your field sales staff, especially the location co-ordinates between one target customer and another.
Optimum distance calculation – Get inputs on factors like time taken to travel between target locations or time spent in target locations and much more
Multiple metrics of distance data – Mozility uses other critical metrics such as time per kilometer travelled, time spent with hot or new targets, etc.
Uses superior geo analytics – Ensures ongoing analysis and optimization of target mapping aimed at improving existing achievement levels
Location and data services – Get instant alerts when geo-location and/or data services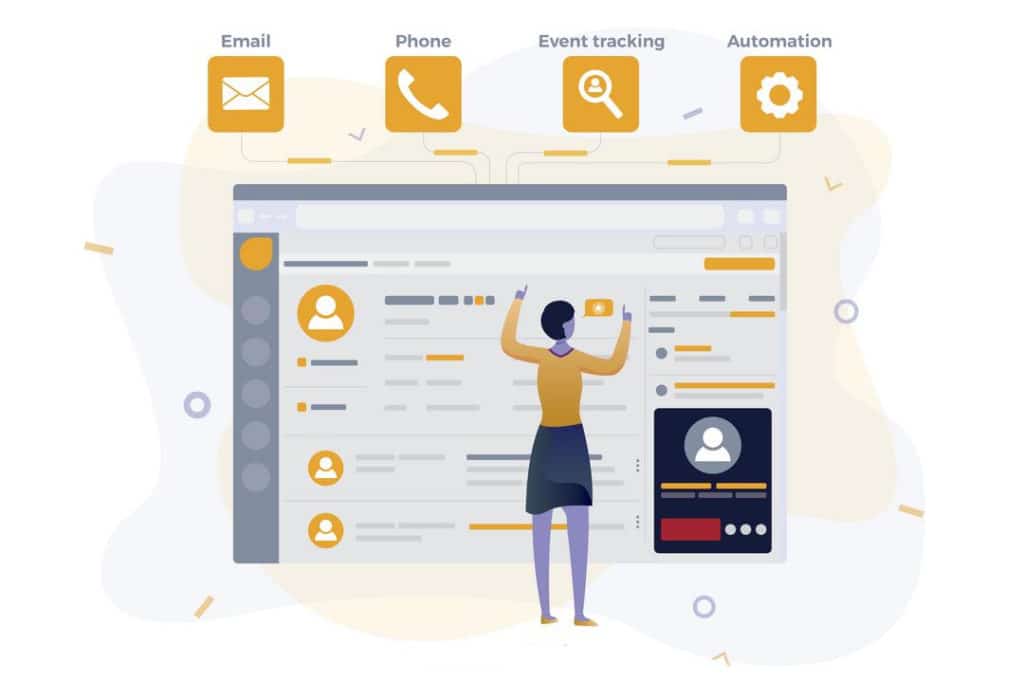 Mozility Mobile and Web based Crm can capture, record, track & monitor all customer related activities and information.
Get real time update & manage customer in real time
Can followup and perform action on the lead/ client
Allows to capture data and complete the process of acquisition
Keep track of all the communication with lead/ client in pocket
App notify about the meeting and schedule

Track & Territory Management
Manage and monitor GEO location centric field work via Mozility app.
View on-field staff movement in Real time
Get distance and location reports
Set Beat plan for field work force
Get distance deviation report
Apply Geo-fencing to make field action admissible
Used for travel expense reimbursement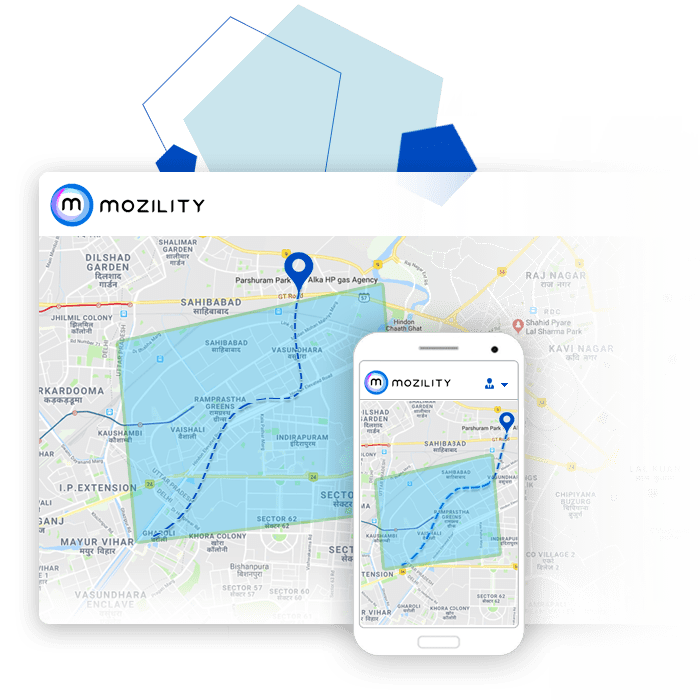 Mozility ensures total reporting compliance from field sales staff including accurate entry of field activities that are updated at the Admin's end in real time.
Complete monitoring of field sales staff – Availability of real time data on attendance and target engagement gives the Admin a complete bird's eye view of the field sales staff's movement

 No more paper based record keeping – The massive data storage capacity of Cloud servers with 24 x 7 remote access on mobile phones has eliminated the need for paper-based activity record keeping

Field staff can perform more in same time – The close minute by minute monitoring of field sales staff allows the management to drive efficiency and achieve more in less time.

Activity authentication via photograph – Every field sales representative is required to authenticate his/her work immediately after completion, with his/her live photograph

 No fake activity inputs to management – There is simply no scope for any field sales representative to forge or fake any of his/her activity report in this closely monitored

environment

Better measurement of individual performances – With such close monitoring of each and every field sales representative, the management is in a much better position to measure the individual performances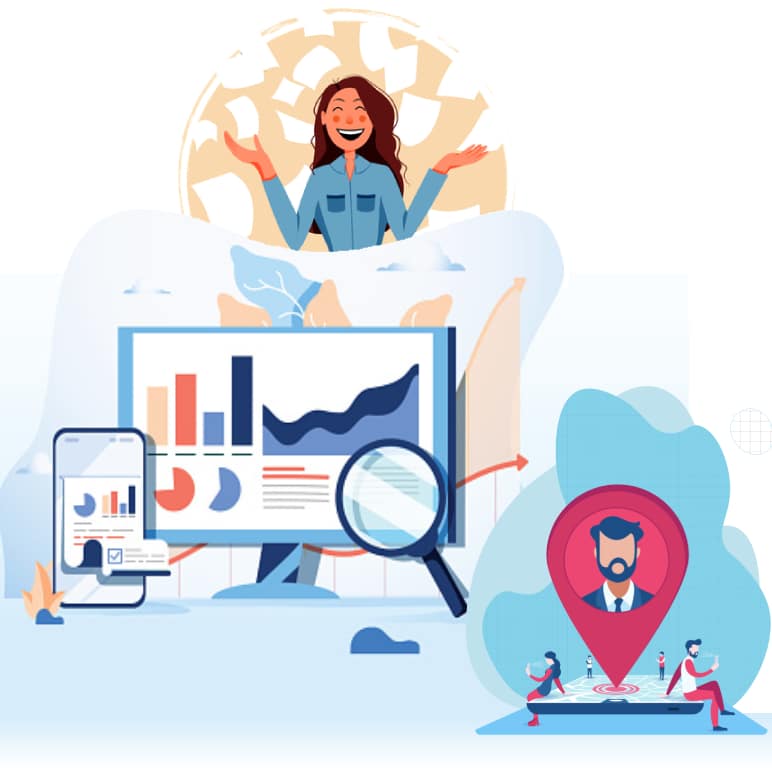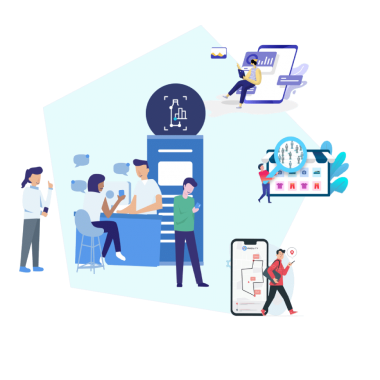 Increase your return from Promoters Deployment
Mozility Helps you run promoter program from ensuring the presence  in store.  Promoters to ensuring of sales process that increase the business
Geo fencing based attendance
Promoter Activity Tracking
Plano gram Tracking
Competitor analysis and their activity tracking

Survey and Feedback Collection
Mozility app helps in collecting data, process and survey on the move. Do away with paper base data collection system.
Digital platform to enter and save data
No more need to carry paper registers / sheets / other stationary
No delays or broken communication as in paper based system
Easy to enter data. Retrieve it back on click of button.
Cheap and faster way to share entered data in real time
Digitized data can easily be converted to informative reports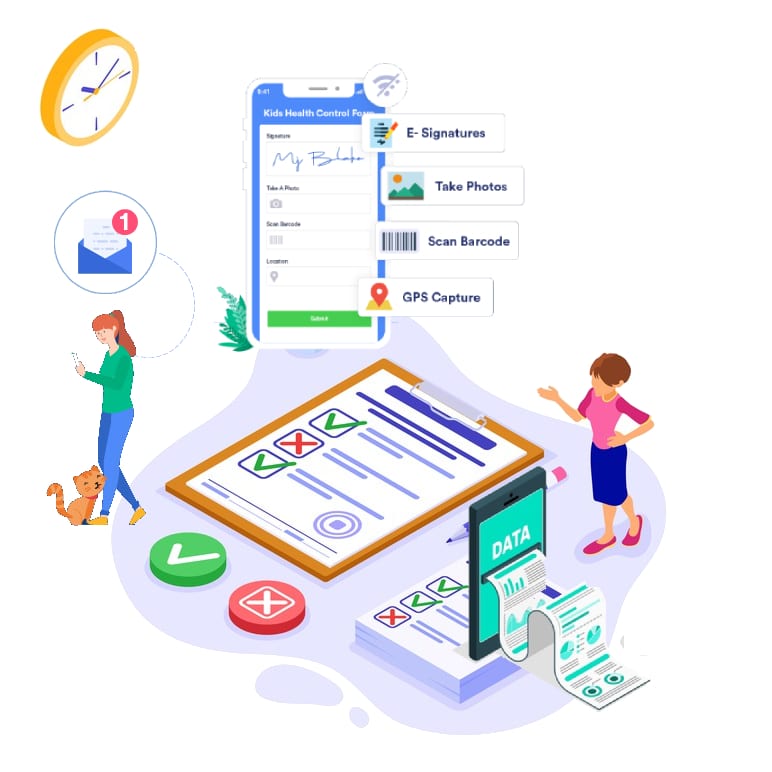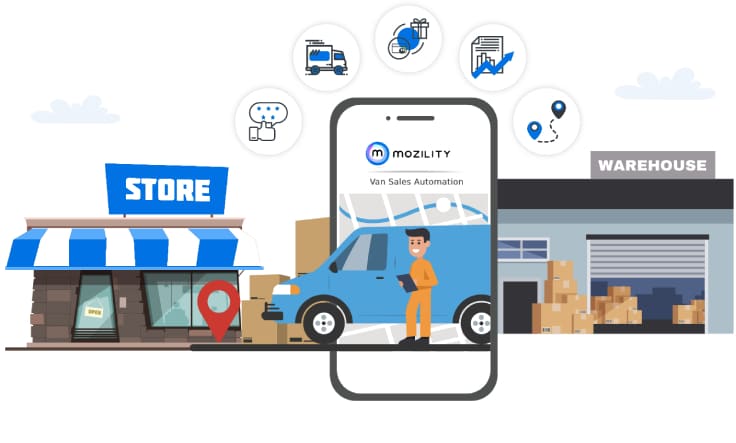 Efficient Van sales management through Mozility. Manage end-to-end activities from warehouse to customer delivery.
Reliable and intelligent Van sales system
Readily available Beat plan / contact info for delivery
Auto updates warehouse inventory
Generate invoice on the move
Curtail losses due to missed / reject delivery
Manage high volumes with optimal resource

Order and Payment collection
Convenient and elegant mobile interface to place order and make payment collect while on field.
Order taking made easy
Provides Shopping cart like order placement system
Simple item selection through categorized menus
Allows sales discount per item
Integrated mobility solution to generate invoice on field
Real time Payment collection data entry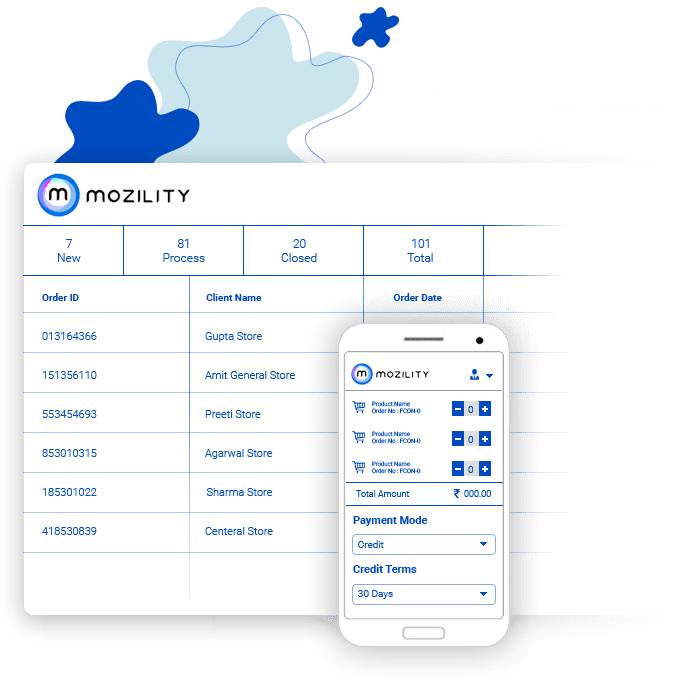 Project & Task Management
Organize, schedule, plan and analyse projects with a task-driven approach to streamline collaboration across your organization and uplift your business. Use time sheets to track time spent on projects
Create Project and their End time line
Under the project we can assign the details of the project
View, manage & prioritize work in personal and team task lists.
Define subtasks and task dependencies across projects.
Timesheet can be used to track actual hours worked.  It can be used for multiple purposes like work order operation, billable work to customer etc.
Track task and project status with one-click reporting.
Create task assignments in multiple places and their allocation on the basis of projects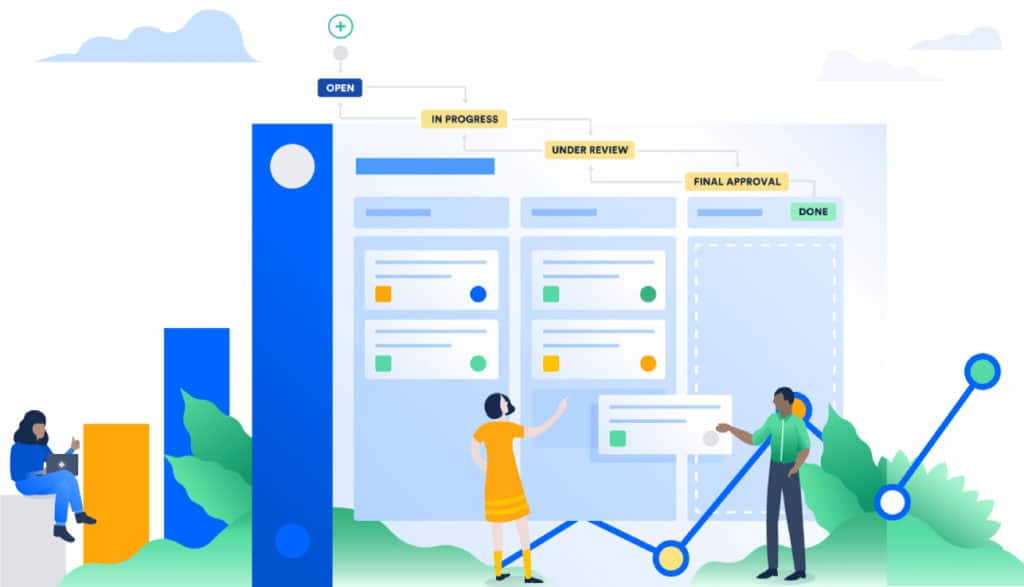 We are very fortunate to have formed excellent partnerships with many of our clients.  Providing the software product services to our customers.
We are just one click away.