While promoting any product it involves a lot of creative marketing strategies to increase sales for reaching to a specific audience. Launching and promoting a product are both pivotal parts of the businesses which result in boosting revenue and building brand loyalty.
For enhancing product promotion now business is involving to product promoters which can help businesses learn marketing strategies to increase sales and grow brand awareness.
What is the Mozility Product Promoter app?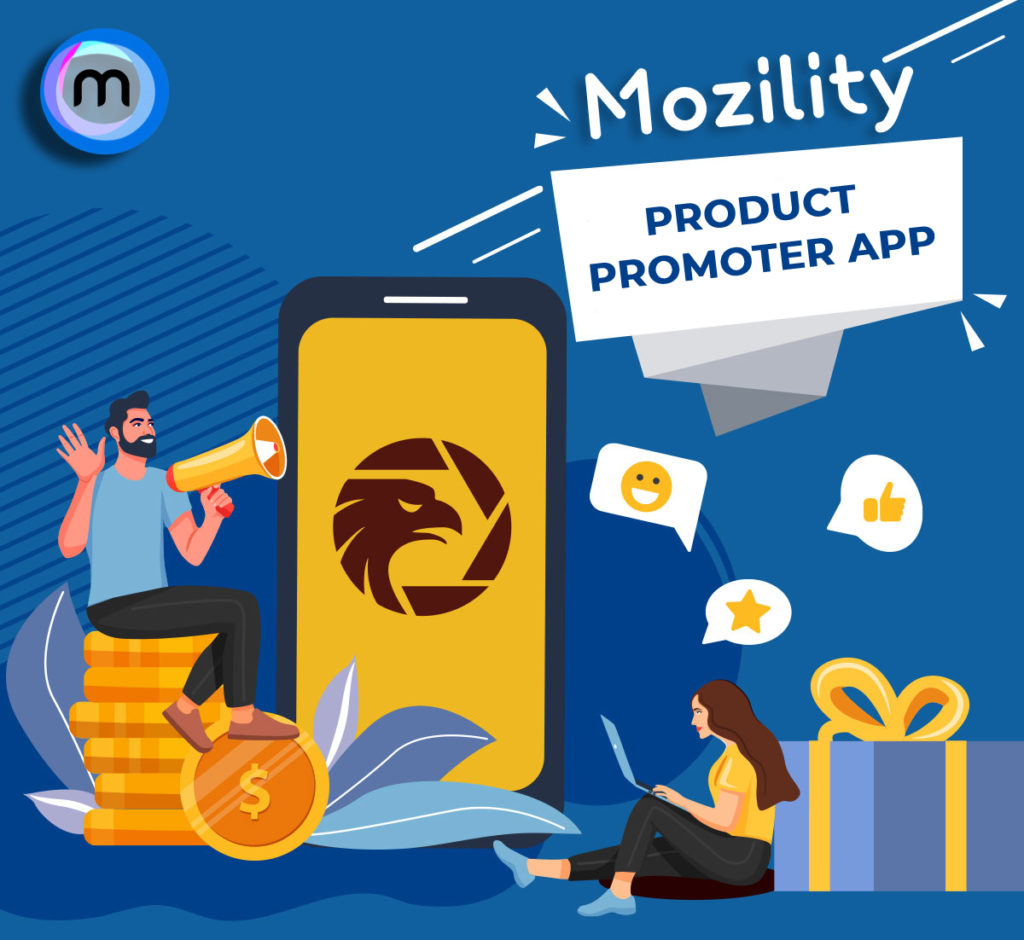 Mozility Product Promoter App offers service which helps business in marketing a new or featured item or service to consumers. It is a group of techniques used to bring attention to a brand and a specific product when it is first released into the market or once a company decides to feature this item after it's been launched.
By the Product Promoter App, a business can easily find a way to drive sales and increase revenue to cover costs for initial research and development, manufacturing costs, and product trials. However, a carefully planned promotional campaign can bring large profits once the product gains attention in the consumer marketplace.
How Mozility Product Promoter app help to align sellers for achieving good conversion rates in industry?
Select the Right Target Audience
With Mozility Product Promoter App it is easy to target potential customers targeting who will eventually become loyal customers. Many marketers cast a large net to catch customers by virtue of percentages. Their strategy is to contact enough prospects so that some of them convert. A smaller percentage of those customers will become loyal customers.
However, this idea is not very sufficient when it comes to promoting , as only a small fraction of prospects and leads become buyers Instead, by predetermining a target audience, businesses can put their finite marketing resources to better use.
For good results in your product promotion, you first have to understand more about the customer you have. You can understand them by giving them a simple survey asking them about themselves. You can also add an incentive that helps in encouraging them to take time and share your valuable information with you.
Set Measurable Goals
Mozility Product Promoter app helps in achieving the goal which your company needs. This software also helps businesses in allowing organization chart of their success and failure and also identifies aspects of business campaign your organization needs to change or develop.
Limit Availability
By Mozility Product Promoter app give you an advantage of getting instant stock notification. Business can minimize their time and efforts on regular checking of stock by easily submitting stock out status before. Through this software supply chain will automatically get notified when the stock is out when it should get delivered, and whatnot.
Review your Results
Mozility Product Promoter app helps in measuring your recent outcome so that before beginning with brainstorming your next big sales promotion you can identify business high and low points and can work upon them for the betterment of your organization. Through this software, you can easily Schedule a post-mortem on your campaign to see how sales stacked up against your goals.
Mozility Product Promoter app also helps in looking beyond the traditional boundaries of marketing and breaking down organizational silos. Ensuring your promotions have a personalized and real-time component is always a smart strategy.
Offer Real Value
Mozility Product Promoter app helps in getting good customer feedback by offering a great deal of value to them. No matter what but the customer is always interested in just one thing from your organization and that is value…This software helps in collecting feedback from walk-in customers at the store. It also helps in identifying and collecting new trends and competition running in the market with new schemes and offers along with this it also helps in Targeting customers based on real-time schemes & increases sales.
Conclusion
Mozility Product Promoter app is the best way when it comes to promoting a new product or service for your business, as it is a very low-cost way to promote business. Through this app, it is easy to attract new customers by promoting the brand and business. It also helps in perform more sales and earn more revenue. Thus all this results in enhancing a good relationship with the present client and informs new clients about services and goods